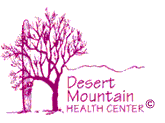 Resources
Recommended Reading
replica watch repair
Healing Myths, Healing Magic, by Donald M. Epstein
Say Goodbye To Illness, Devi Nambudripad (on NAET)
Healing Moves: How to Cure, Relieve and Prevent Common Ailments with Exercise, Carol Krucoff and Mitchell Krucoff, M.D
Your Body Knows Best, Ann Louise Gittleman, M.S. (diet and nutrition)
Perfect Health, Deepak Chopra (holistic health)
Enzymes: The Key to Health, Howard F. Loomis
Women's Bodies, Women's Wisdom, Christiane Northrup, M.D.
The Core Program: 15 Minutes a Day That Can Change Your Life, by Peggy W. Brill, P.T. (An exercise program to strengthen and streamline women's bodies.)
Websites
Network Chiropractic
www.associationfornetworkcare.com
Nutrition
www.vegetariantimes.com – Vegetarian Times magazine. Has interesting health information for everyone.
www.loomisenzymes.com – Information about dietary enzymes.
www.cfsan.fda.gov/~dms/foodlab.html – Nutrition label information.
www.nutri-facts.com – Look up food label information for 6,000 different foods, including some fast foods.
www.nal.usda.gov/fnic/foodcomp – Site to evaluate your food intake.
Allergy Elimination
www.NAET.com
Prevention Walking Club
www.healthyideas.com/weight/wlwb/ – Prevention Magazine Walking Club – ideas and support for health and exercise.